As part of the Texas Strategic Mapping Program, the organization administers the Cooperative Contracts Program that offers public agencies the opportunity to purchase GIS, geospatial and mapping services at discounted rates.
DIR CONTRACT No. DIR-CPO-4647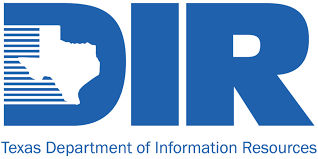 KCI's Geospatial Solutions Practice provides enterprise solutions for public- and private-sector clients. Our understanding of business requirements allows us to guide customers from field data collection of real-world assets to sophisticated server-based analysis and viewing applications. Every aspect of these projects, including relational data models, data integration and web and desktop solutions to distribute data, is handled by our staff of qualified professionals. An overview of our services are:
KCI has proven expertise in providing and executing project management services. KCI will execute project management tasks under the guiding principles of the Project …
KCI's roster of proven, experienced and successful business analysts provide support services related to requirements gathering, documentation, design, …
KCI's methodology for geospatial application development has proven to be effective and efficient, providing stakeholders with successful deliveries of high-quality systems for …
KCI's data management team has the experience to provide expert-level support related to such tasks as database design and development, data management and …
The KCI team is exceptionally qualified to provide the necessary Enterprise Asset Management (EAM) consulting services to support our client's needs from strategic to tactical tasks…
KCI's land management team provides project management, business analysis, system configuration, reporting and IT consulting in support of government agencies …
Contract Pricing and Discounts
KCI's contract pricing and discounts available through the Texas DIR Cooperative Contracts Program are provided below. To solicit a proposal or request more information, please contact KCI Project Manager Dustin Henry at 410.316.7932 or dustin.henry@kci.com.
Streamlined Procurement Next Steps
Contracting with KCI through the Texas DIR and the Strategic Mapping Program simplifies the procurement process.
If you are interested in submitting a purchase order, soliciting a proposal, or discussing ways KCI can support your geospatial program, please contact
Dustin Henry at 410.316.7932

KCI Technologies, Inc.
Generate a purchase order made payable to

DIR-CPO-4647 on the purchase order.
Reference Contract Number